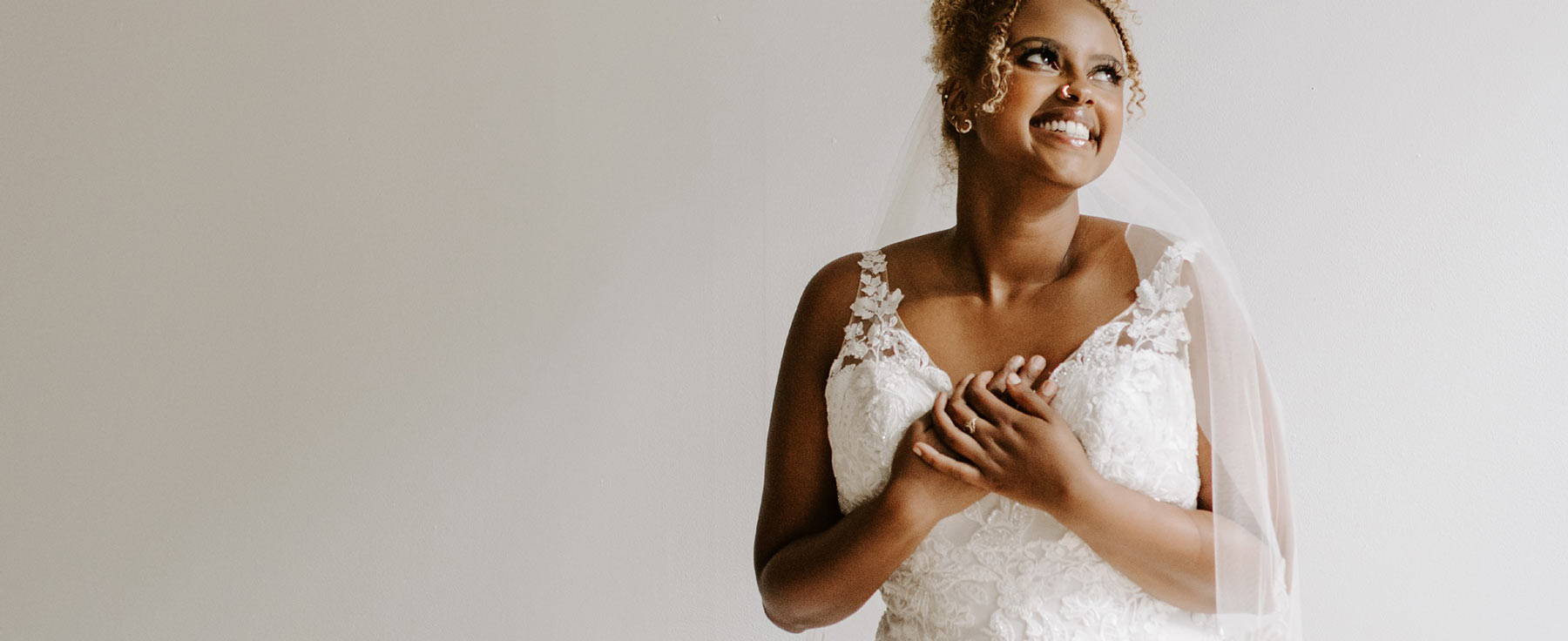 Wedding Dress Cleaning & Preservation
Wedding Dress Preservation & Cleaning
Keep your wedding dress beautiful for generations to come.
(And save on closet space.)
Keep your wedding dress beautiful for generations.
(And save on closet space.)
Welcome to married life! As you conclude your wedding-planning phase of life, you're probably wondering what to do with that larger-than-life dress displayed in your closet. Whether you choose to keep, sell, or donate - it's important that your wedding dress is taken care of. After all, it was likely a big expense. And now, there are beautiful memories tied to it!
Keep your wedding dress beautiful for generations to come.
(And save on closet space.)
Keep your wedding dress beautiful for generations.
(And save on closet space.)
Why Preserve Your Wedding Dress?
Each bride has reasons to keep or move on from her wedding dress. If you are on the fence - it's better to protect your investment now than wait until it's begun to discolor! Here are some of the top reasons why brides choose to preserve their wedding dress.
Compact & Convenient Storing: Wedding dresses take up space, especially when it comes to your closet. The preservation box can easily be stored away - so it won't get in the way of day-to-day life.
Sentimental Reasons: Some brides hope to pass on their wedding dress and accessories to future generations. A future daughter may wear it down the aisle years later, or you and your spouse might like to view the dress & reminisce on your special day. Whatever the reason, preserving your dress is a must! (This preservation kit has a 100-year guarantee!)
Avoid Yellowing & Oxidation Spots: Even if you don't intend to keep your wedding dress forever, you'll want to ensure it's throughly cleaned! Spots you cannot currently see - think sugars or clear champagne - can start showing as soon as 6 months post-wedding. The cleaning and preservation process will protect your dress immediately, and carry on for years if needed.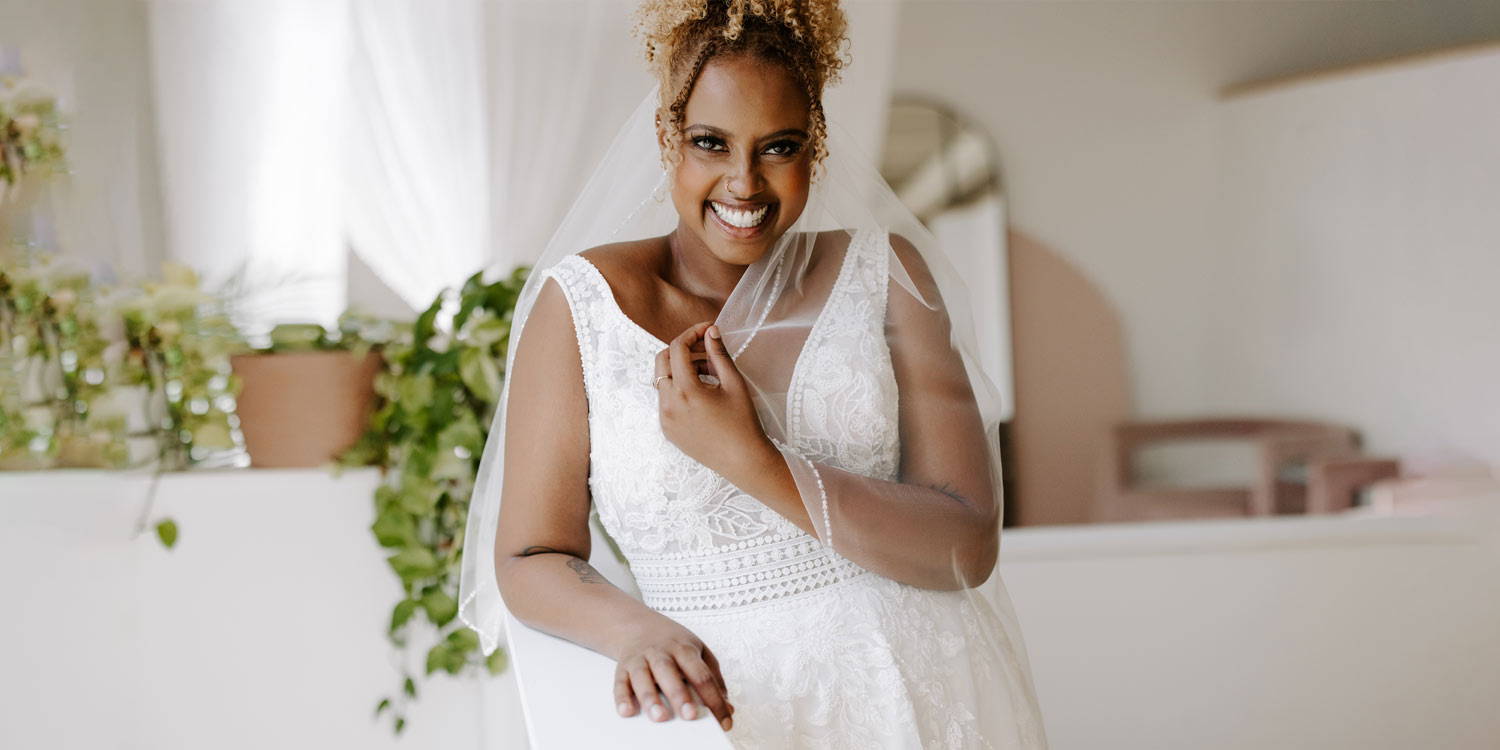 Affordable Wedding Dress Preservation Kit
If you've decided that preserving your wedding dress is important to you, it's important to find an option that best suits your needs. According to brides.com, the average price for a preservation kit can go up to $400. Meanwhile, the knot.com states that the cleaning and preservation of wedding dresses will typically fall in the upper $200s - $700 range, with some cities quoting up to $1000.
The higher ends of those estimates can feel like a LOT of money - especially after your large initial investment in the dress. That's why this $279 Wedding Dress Preservation Kit is the best affordable option! Not only will your dress be preserved in a display box, but it will be professsionally cleaned beforehand. The best part? Everything will be shipped directly to your home - so you can avoid the hassle of running to and from different cleaners!
Wedding Shoppe's Wedding Dress Preservation Kit
Cleaning & Minor Repairs INCLUDED
Space-Saving Display Box
Shipped Directly to Your Home
Avoid Wedding Dress Dry Cleaning Costs $$$
On average, it costs around $300 - $400 to have your wedding dress professionally cleaned. If you go to your local cleaner, expect to see that amount jump even higher (some may quote you up to $500!) Prices can also fluctuate upwards if you wedding dress has intricate details or certain stains that you want out. Bear in mind - these prices reflect only the cleaning, and do not include costs associated with preservation.
If you choose to get your wedding dress preserved, you can opt out of these cleaning fees! Plus, avoiding the hassle of quotes & cleaners is priceless. After all, when you can get your wedding dress cleaned and preserved - with shipping to and from your house - why wouldn't you? For $279.99, it seems like a no-brainer!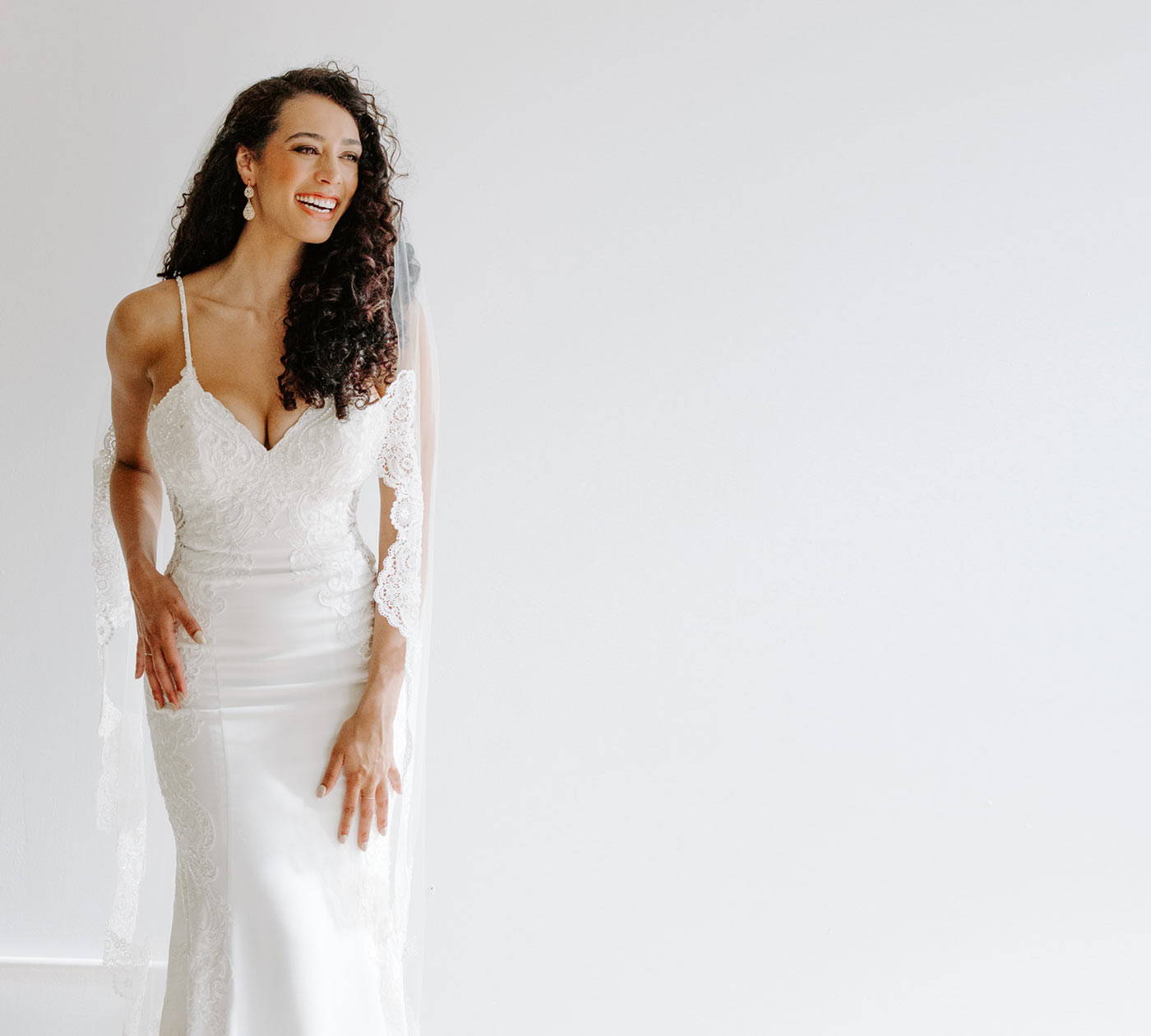 Get Started with YOUR Wedding Dress Preservation Kit!
What Does it Mean to Preserve Your Wedding Dress?
Preserving a wedding dress takes it a few steps further than cleaning. While cleaning your dress can get rid of dirt and stains (and is 100% necessary IF you don't preserve), it won't provide long-term protection. Cleaning is most beneficial if you plan to wear your dress again in the near future (for a reception, etc.) or if you decide to sell. The preservation process adds in additional cleaning methods, as well as time-proof packaging measures. So, preserving is the best option if you want to store your dress for a period of time.
Ultimately, a preserved wedding dress will avoid yellowing, oxidized stains, and fungi growth that may otherwise occur. Your wedding dress will not be protected against the aging process if you only choose to clean it.
How To Store Your (Preserved) Wedding Dress
If your wedding dress is preserved, storing it just became MUCH easier. Aside from being able to fit the preservation box basically anywhere, it has an additional base layer of protection from the elements.
That being said, try to avoid potentially damp areas, such as basements and attics. A shelf in your closet or a storage area on a main floor in your home away from direct light should be great! Since the space-saving display box is small, you can even fit it underneath your bed.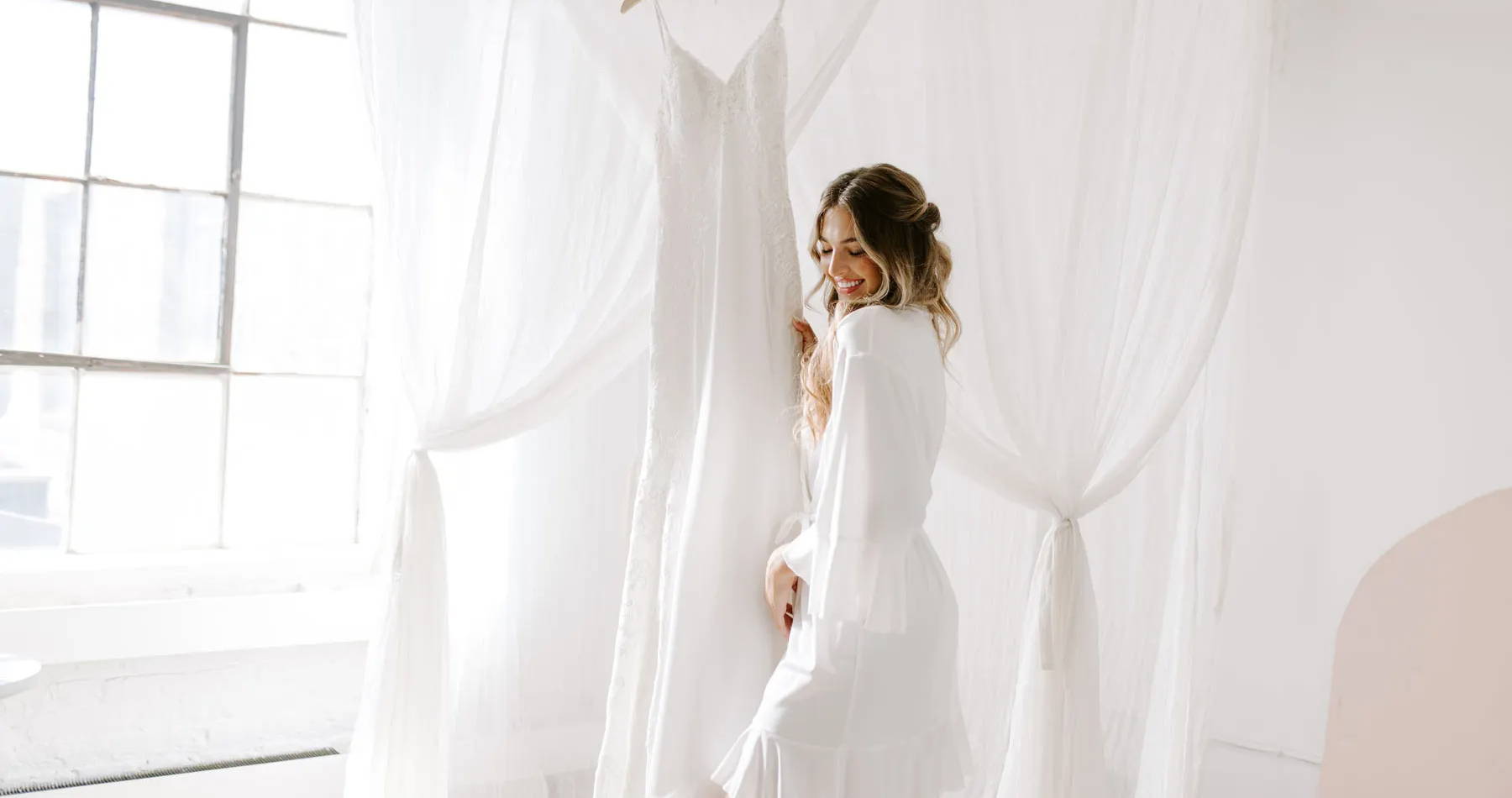 How Long Can You Store a Preserved Wedding Dress?
The whole idea of preserving a wedding dress is to maintain it's quality for years to come! That means, you can be sure the integrity of your dress will remain pristine well into future generations. The Wedding Dress Preservation Kit offers a 100-year guarantee against yellowing and stains! So, no need to worry about timeframe when it comes to your (preserved) wedding dress.
Ready? Get Started Preserving Your Wedding Memories!
If you want to easily preserve your wedding dress, you can get started right here! Shipping materials will be delivered to your home within 2-5 days. Simply pack your wedding dress in and ship it back off (using the pre-paid label, of course). We'll handle the rest! Your dress will undergo cleaning and be preserved - and you'll receive it right back to your home.
Wedding Shoppe's Wedding Dress Preservation Kit
Cleaning & Minor Repairs
Easy to Store Display Box
Shipped Directly to You