Measurement Guide and Size Chart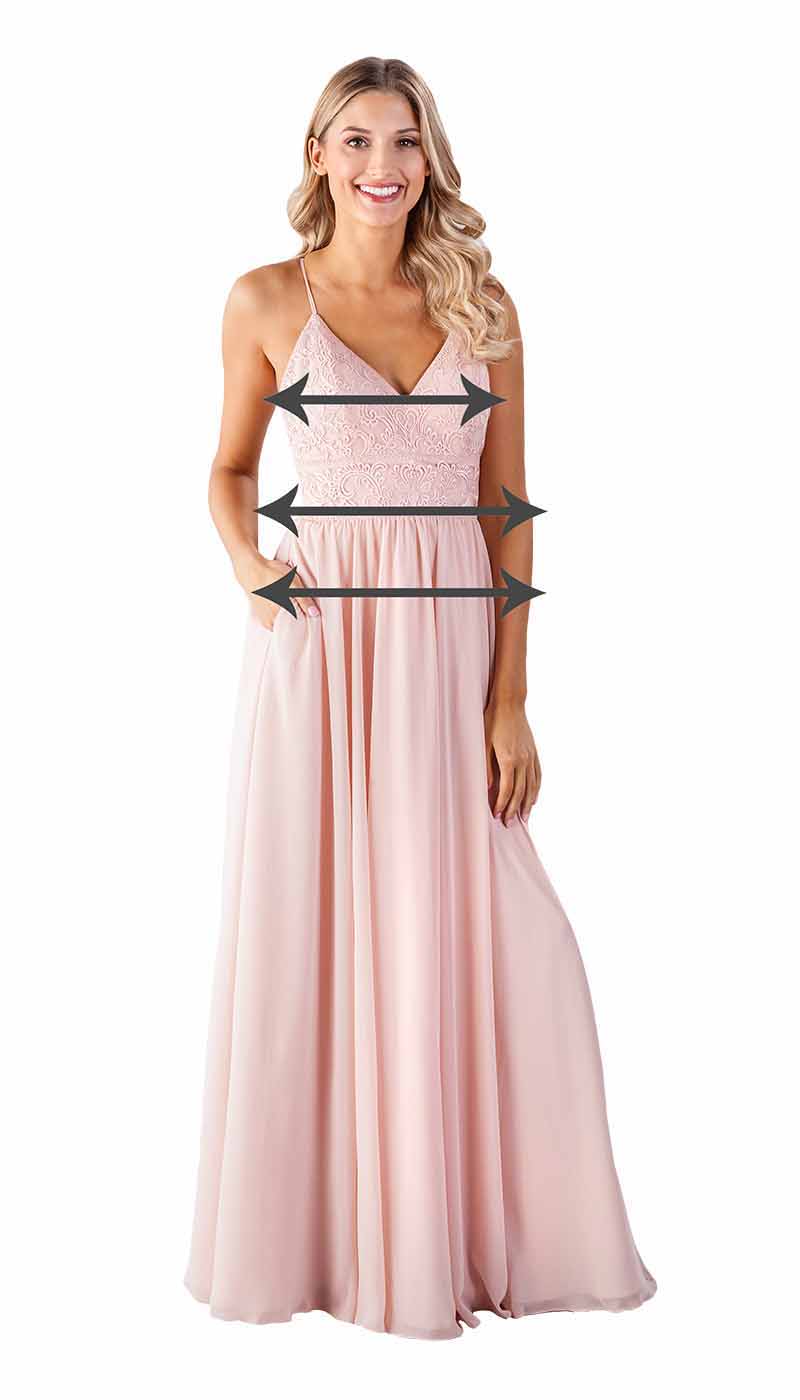 Taking Your Measurements
Bust
Wearing the undergarments that you will wear with the dress, wrap the measuring tape around your back and under your arms at the fullest part of your bust.
Waist
Stand up straight and bend to the side, the crease created is your natural waist. Wrap tape around the narrowest part of your natural waist.
Hips
Stand with your feet together, wrap the tape around the fullest part of your hips and seat.
Ordering the Right Size:
Compare your three measurements to the size chart above. We recommend ordering the largest of the three sizes. Our size chart is standard, meaning, it fits one general body type! With the wide variety of body types, it is rare to find an exact fit, therefore, alterations are recommended to achieve a perfect fit!
If you have any questions on what size to order one of our representatives would love to assist you in the process. Reach out to info@kennedyblue.com or chat online M-F 10am-4pm CST.