You're FREE Wedding Checklist & Calendar is on it's way!
Keep a close eye on your inbox because your FREE wedding Planning Checklist + Calendar is on it's way!
In the meantime, why don't you get inspired by checking out our blog (filled with tons of wedding planning advice!) or browsing our website!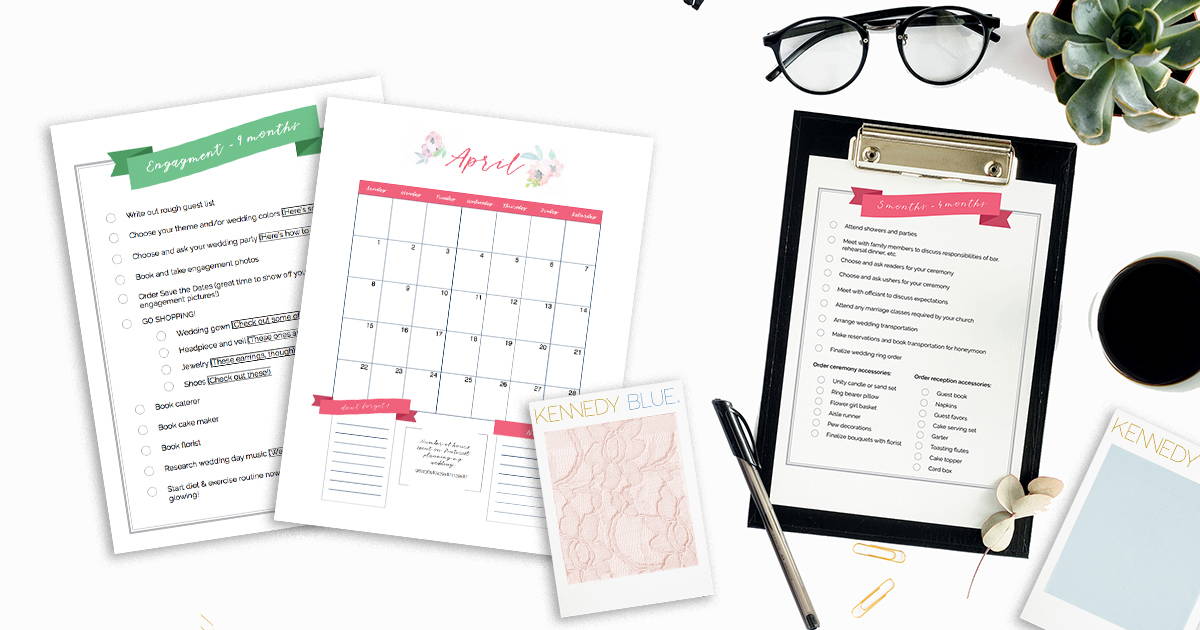 "Absolutely love this! it has guided me through wedding planning and helped me ask questions and budget in a way I never knew I needed! Absolutely recommend to every bride!"
Annie W. 
"This planner has helped me a lot in keeping everything organized and falling into place in time for the wedding!
Marissa T.
"I cannot thank your team enough for creating what has become my wedding bible. Everything stays so organized, and the tips and tricks included are sooo helpful! I finally feel like I'm getting somewhere with my planning as I'm so organized! Again, THANK YOU!
Lindsey R.
"This was a great resource. The wedding worksheet was the perfect tool to help me and my fiance figure out how we wanted our wedding to be."
Jasmine H. 
"My bridesmaids ordered their dresses from Kennedy Blue and they are absolutely gorgeous. It was easy to order sample try-on dresses and easy to order their actual bridesmaid dresses too. They are also so inexpensive for the quality of the dresses. Super happy with my decision to use Kennedy Blue for my maids!"
Taylor F.
"It is an amazing guideline to start the planning and it help a lot."
Mary C.
"There are a lot of pages I did not use, but over all I used what I can and it is really helpful with my planning! I have so much more to do, but this will definitely help!
Jessica B. 
"Perfect! Just what I need."
Britney N.
"First and foremost I love that it was free. It's very organized and easy to understand. I love the detail and that I was able to print it out and put it into a binder. It took a lot of stress away I had when I realized I had to plan a wedding now that I'm engaged! Thank you for offering the wedding planner and organizer for free!"
Amy J.