Wedding Dress Shopping @ the Wedding Shoppe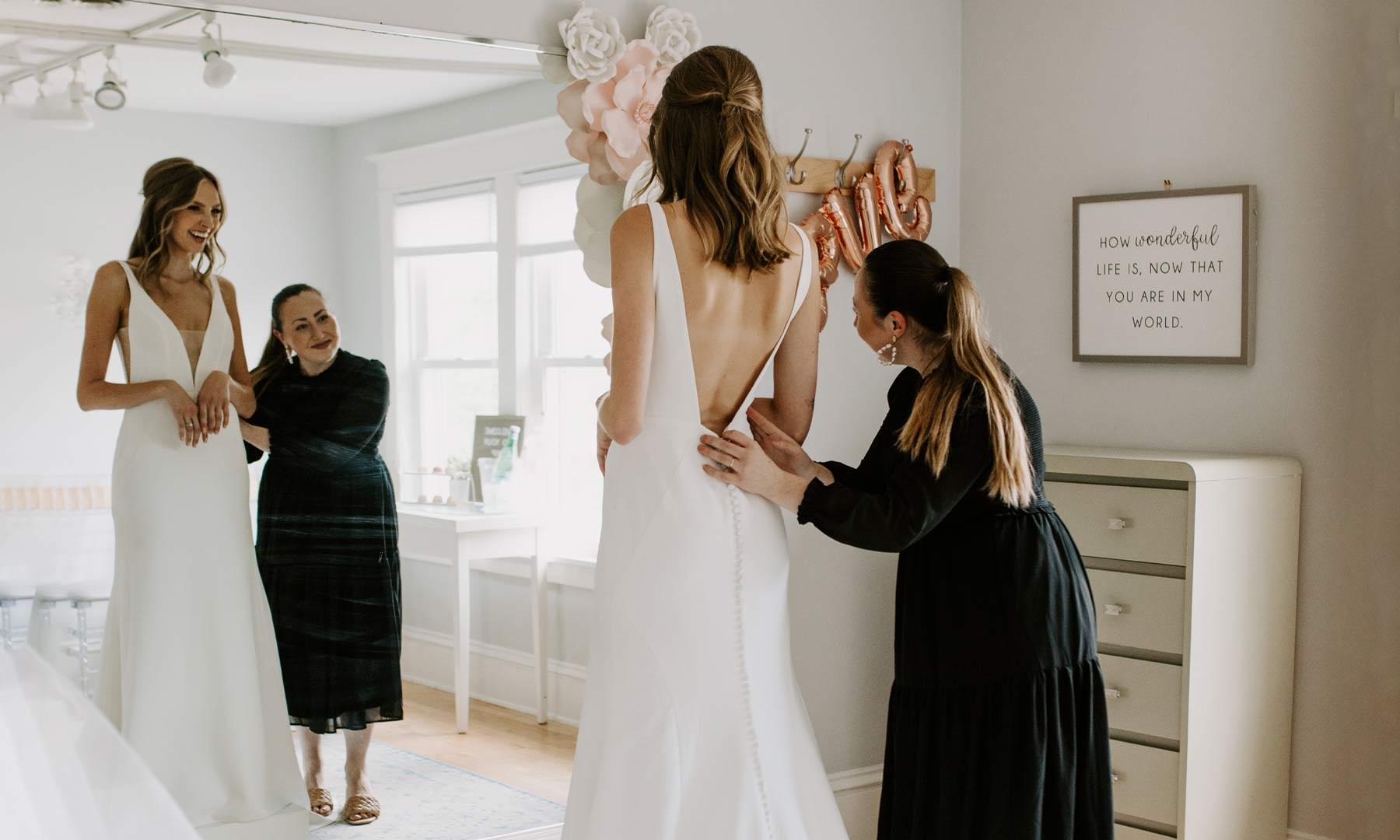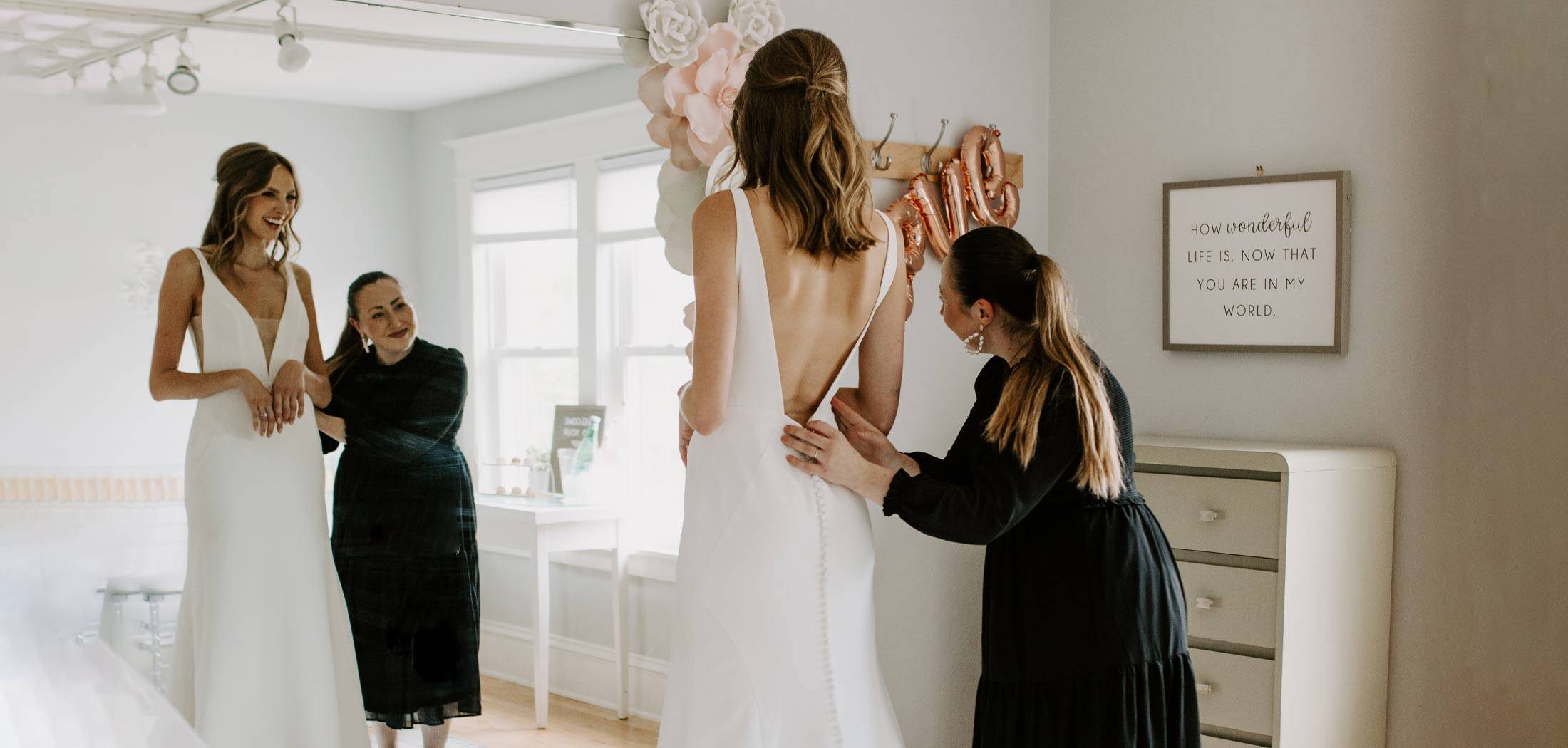 Wedding Dress Shopping at the Wedding Shoppe
Congratulations, bride-to-be! What better way to celebrate your engagement than wedding dress shopping?! You deserve the most magical experience, so here's what to expect when wedding dress shopping with us!
What to Expect at Your Bridal Appointment
+ enjoy your private fitting room! Beautiful lighting, large mirrors, and comfortable seating await.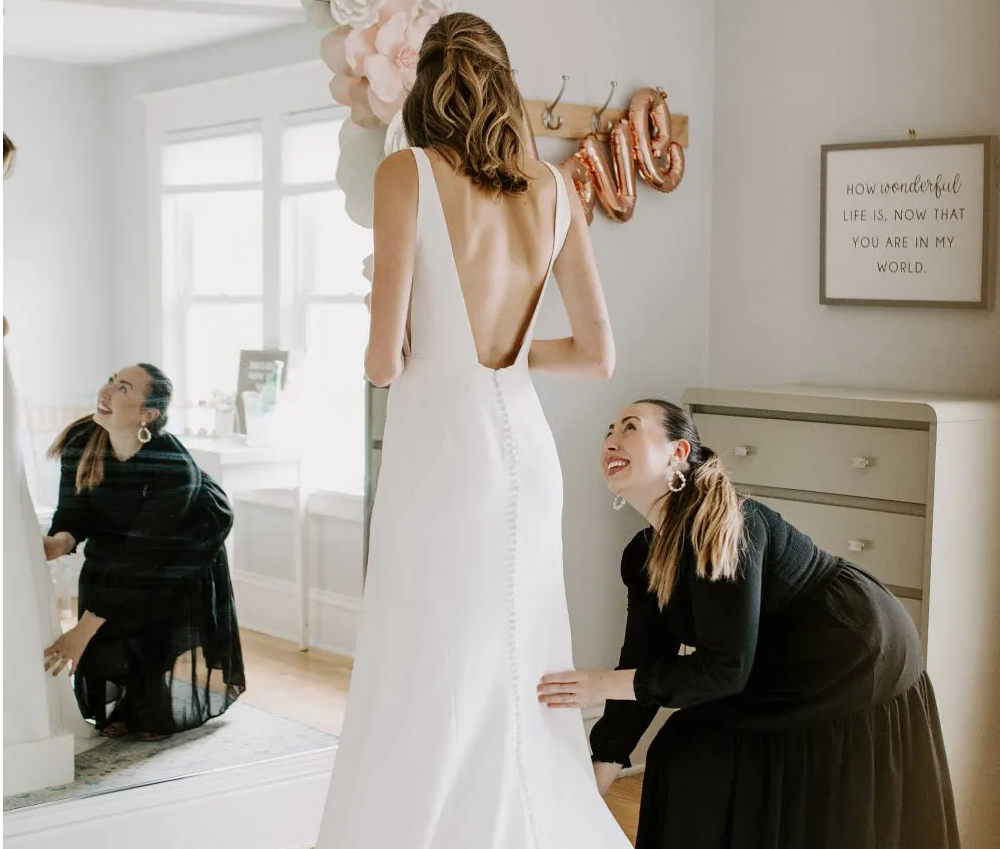 + enjoy your private fitting room! Beautiful lighting, large mirrors, and comfortable seating await.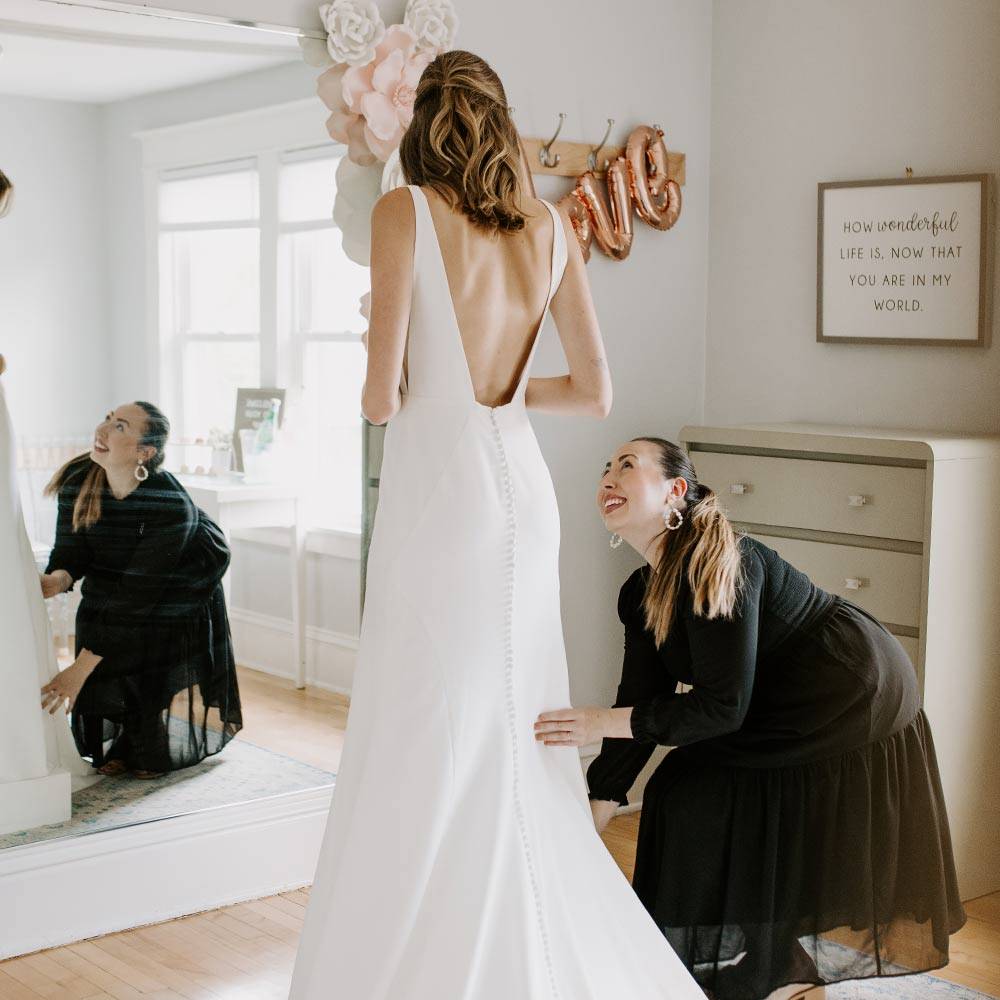 Get Ready for Wedding Dress Shopping!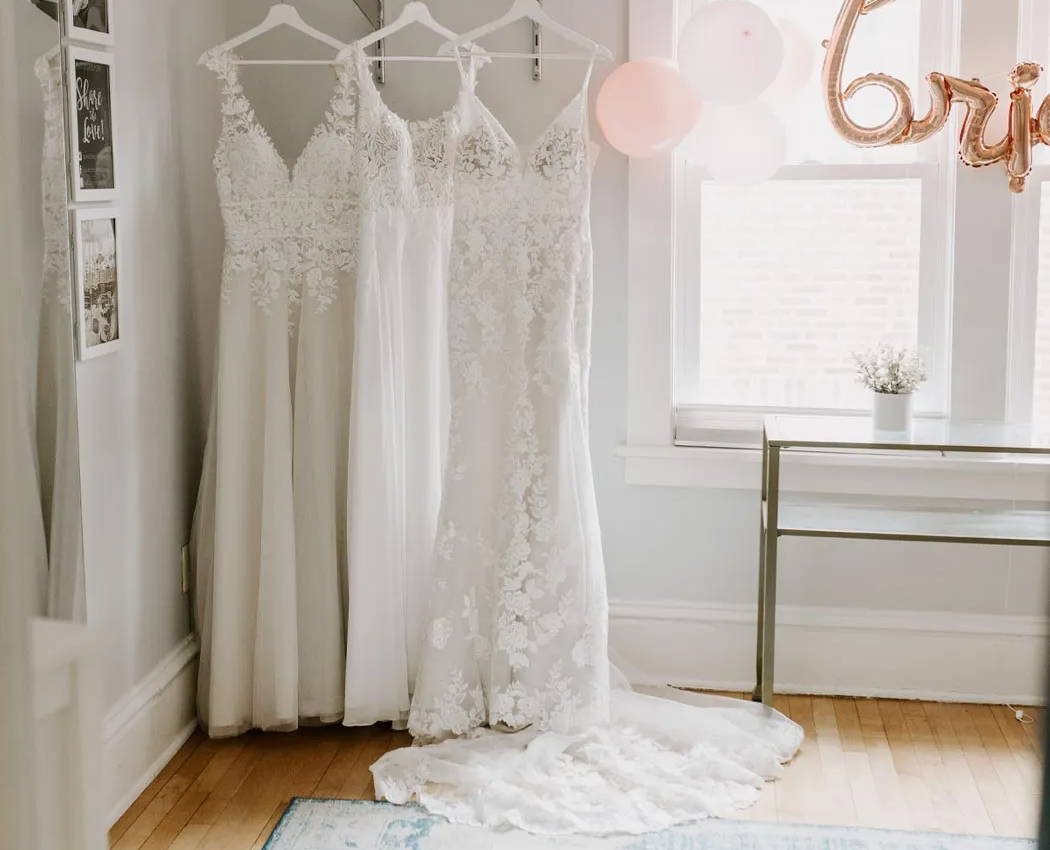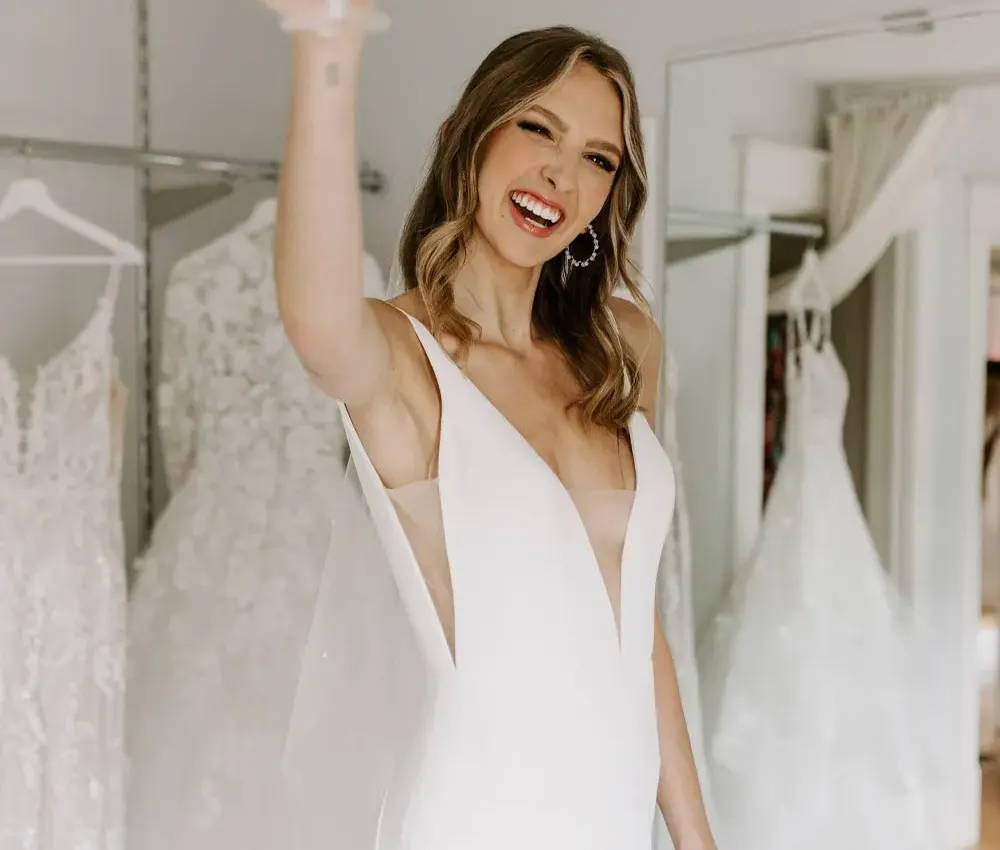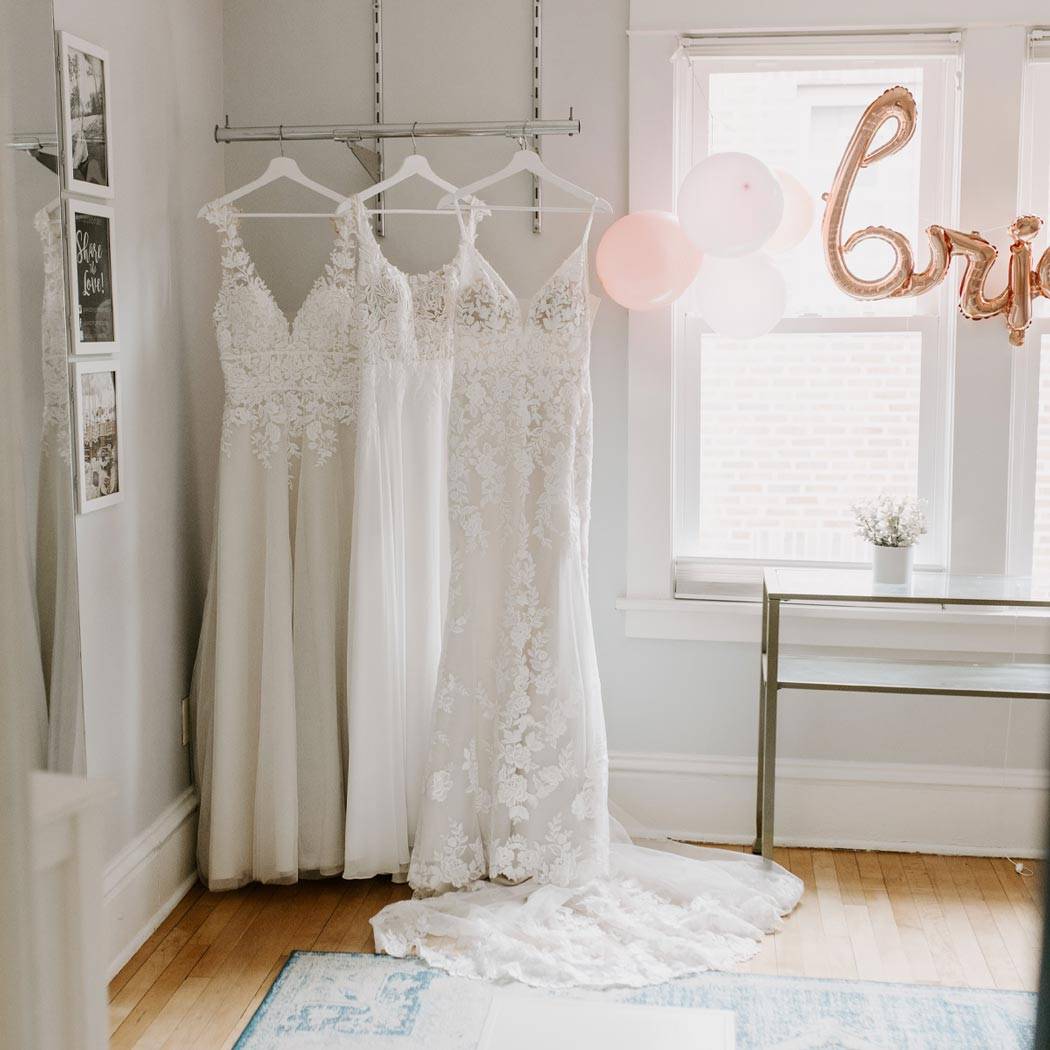 10 Tips for Your Wedding Dress Appointment
You said "yes" to your fiancé. Now it's time for the wedding planning to begin! What better way to start than by wedding dress shopping? Maybe we're biased, but dress shopping should be the most exciting part of your wedding planning journey. To make your experience fun and stress free, here are 10 wedding dress tips for your bridal appointment. 
1. Start Shopping Early (9-12 Months Before the Wedding)
The best time to buy a wedding dress is 9 to 12 months before you say 'I do.' Many of our made-to-order gowns can take several months to arrive. Even though gown shopping is one of the most exciting parts of wedding planning, it can also be one of the more time consuming when you factor in delivery and alterations. 
Need a wedding dress, like yesterday? If you are soon-to-be bride with a short engagement, our quick ship wedding dresses are for you. These quick delivery styles will arrive faster than our normal delivery window, so you can breathe easy and focus on your best day ever. We also offer an assortment of samples that can be purchased off the rack and taken home the same day. 
2. Set a Bridal Appointment
Almost all bridal salons recommend or require an appointment. You will want to call or schedule an appointment online about 2-3 weeks in advance.  Weekends tend to book up rather quickly, while weekday appointments are generally more available. 
3. Choose Your Shopping Crew
Choosing your perfect dress is an important and big decision. In general our stylists recommend bringing no more than 3-4 people. Weding dress shopping is such a special time, and you should bring the people whose opinions you value the most. 
4. Find Wedding Dress Inspo
Browse our wedding dresses and find styles you love. Our stylists love seeing everything weddings and cannot wait to see your wedding day vision. 
5. Wear Your Wedding Day Look
To help you get a complete feel for which wedding dress is your style, do your hair and makeup in a way that resembles the hairstyle you are thinking about wearing for your wedding day.
This way, you'll get a more realistic image of how you will look on your special day in the wedding dresses you are trying. It will also help your bridal stylist find you the perfect accessories to complement your gown.
6. Prepare Undergarments for Your Appointment
Our stylists recommend wearing undergarments that you feel comfortable in while changing in and out of gowns. Nude or opaque undergarments are often worn under wedding dresses and are suggested during dress shopping.  
7. Acquaint Yourself With Wedding Dress Sizing
Forget everything you know about sizing. Wedding dress sizing varies, and sample sizes can run 1-2 sizes smaller than what you would normally wear. Wedding Shoppe carries samples sizes from 4-28  in our store location and can oftentimes be ordered in sizes 0-32.
During your appointment, your stylist will select dresses closest to your size and will clip and adjust each gown to fit your figure.
When you find the one, we will use our measuring guide, so you feel confident with the size you are ordering . After the appointment we will provide you with our preferred seamstress list  so you can schedule alterations and have your gown tailored to fit you perfectly!
It is important to trust your stylist and be open to trying styles that are outside your comfort zone.  Your appointment is the perfect time to try a variety of styles. Who knows? You may fall completely in love with a different style than you imagined. Or you may be reassured that your initial mindset was the right one for you. Remember our stylists are experts and trained in helping brides find "The One." 
9. Don't be Afraid to Say YES!
Don't be surprised if you find your dress on your first visit to The Wedding Shoppe! When you wear the dress that makes you feel like a bride, that's the one. It may be the first dress you try on, or the one you revisited several times during your appointment. It's okay to say YES and celebrate the moment!
Above all, come to your appointment ready to have fun and try on gorgeous wedding dresses. In the meantime, don't hesitate to reach out to us with questions or concerns. We look forward to seeing you soon!
What to Do After Wedding Dress Shopping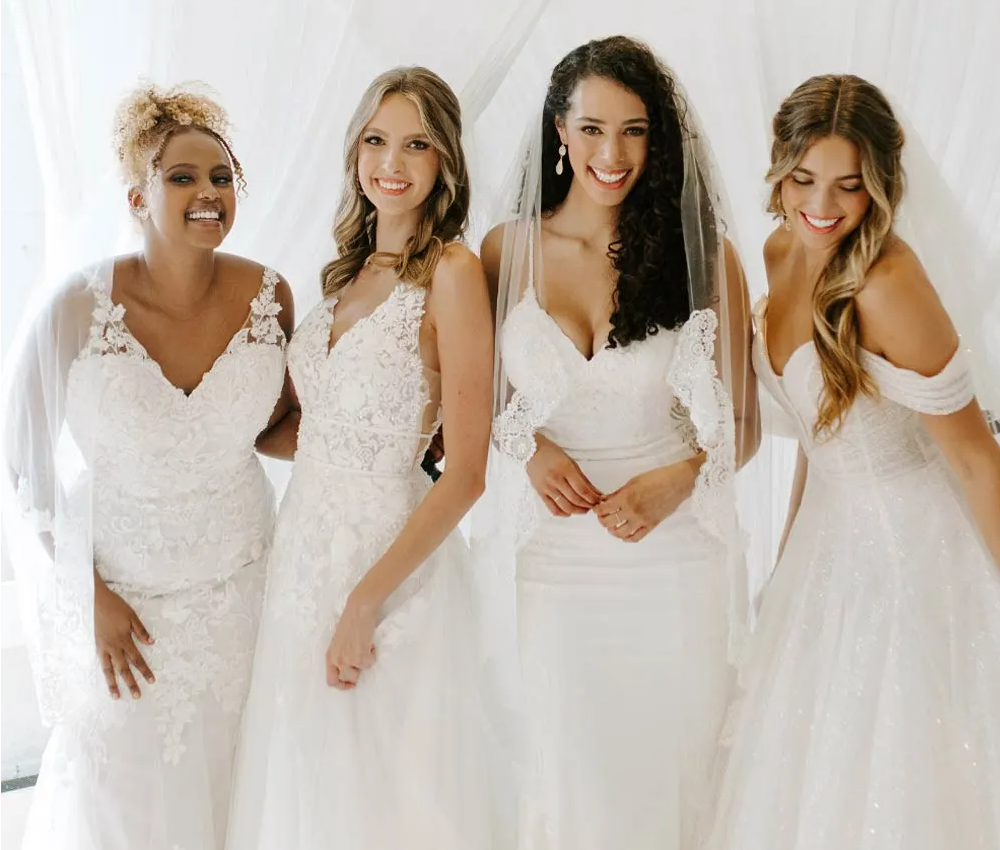 2. Invite Your Bridal Party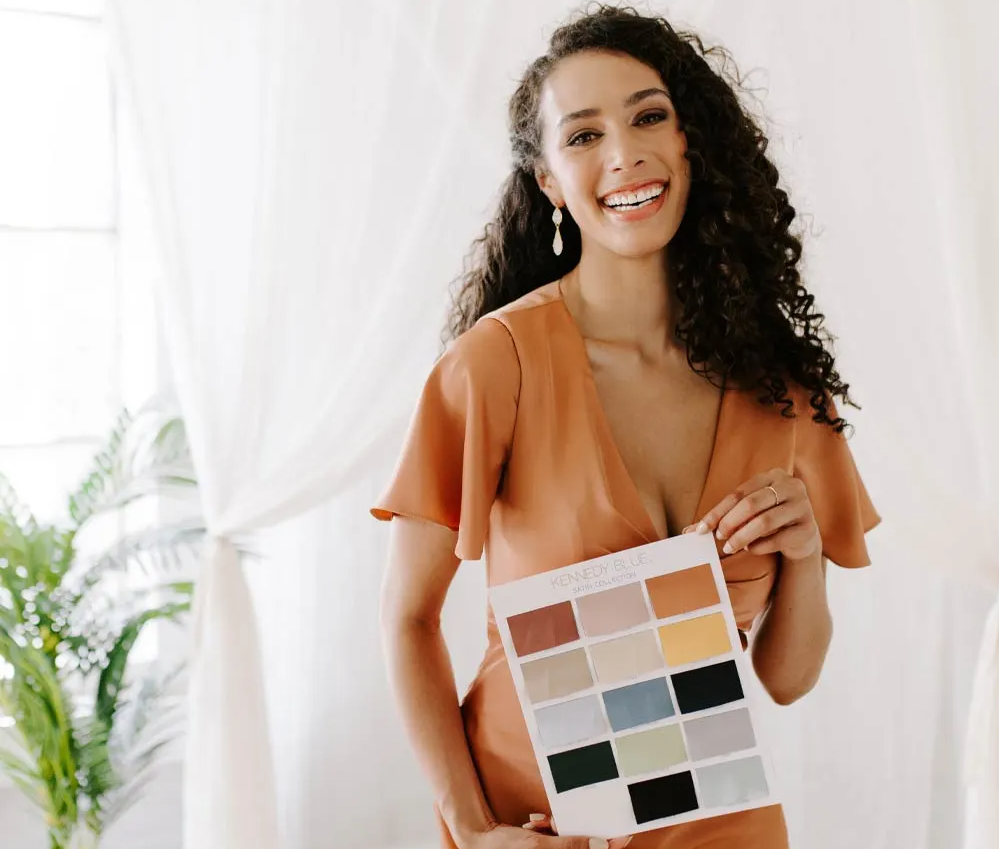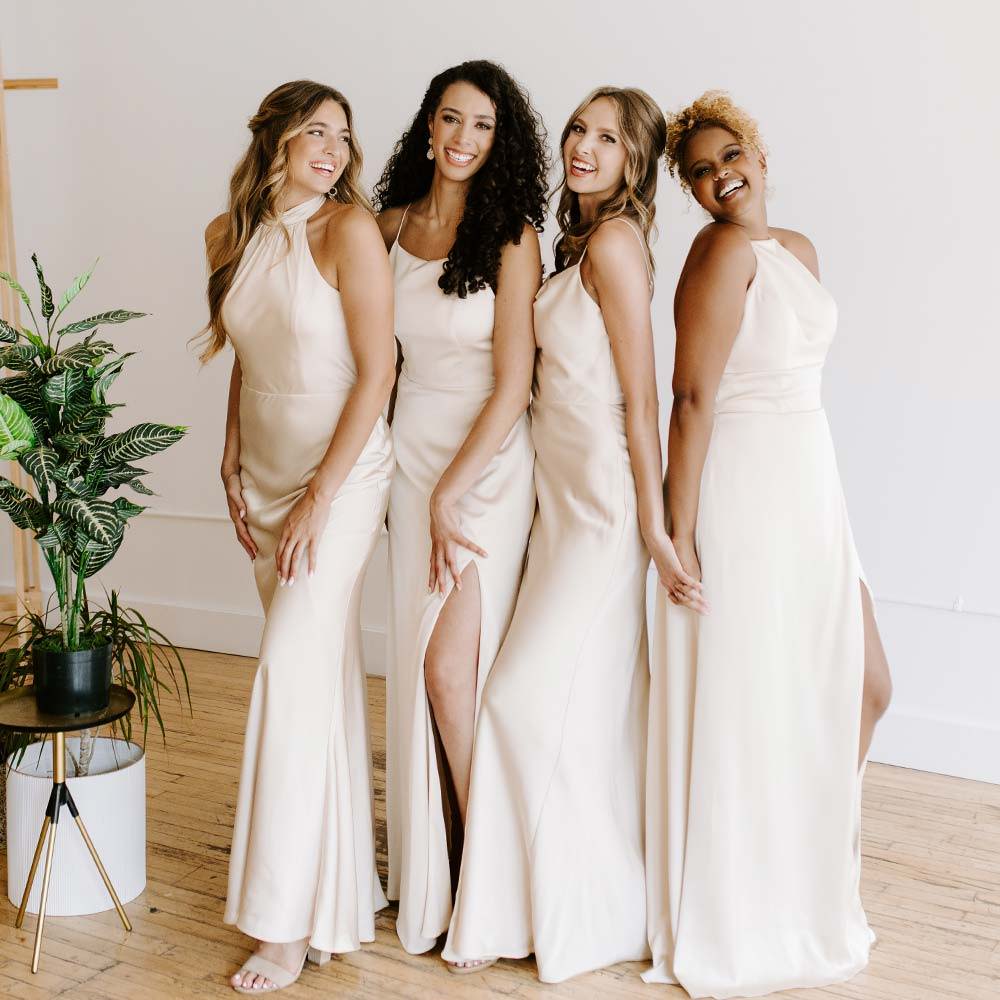 2. Invite Your Bridal Party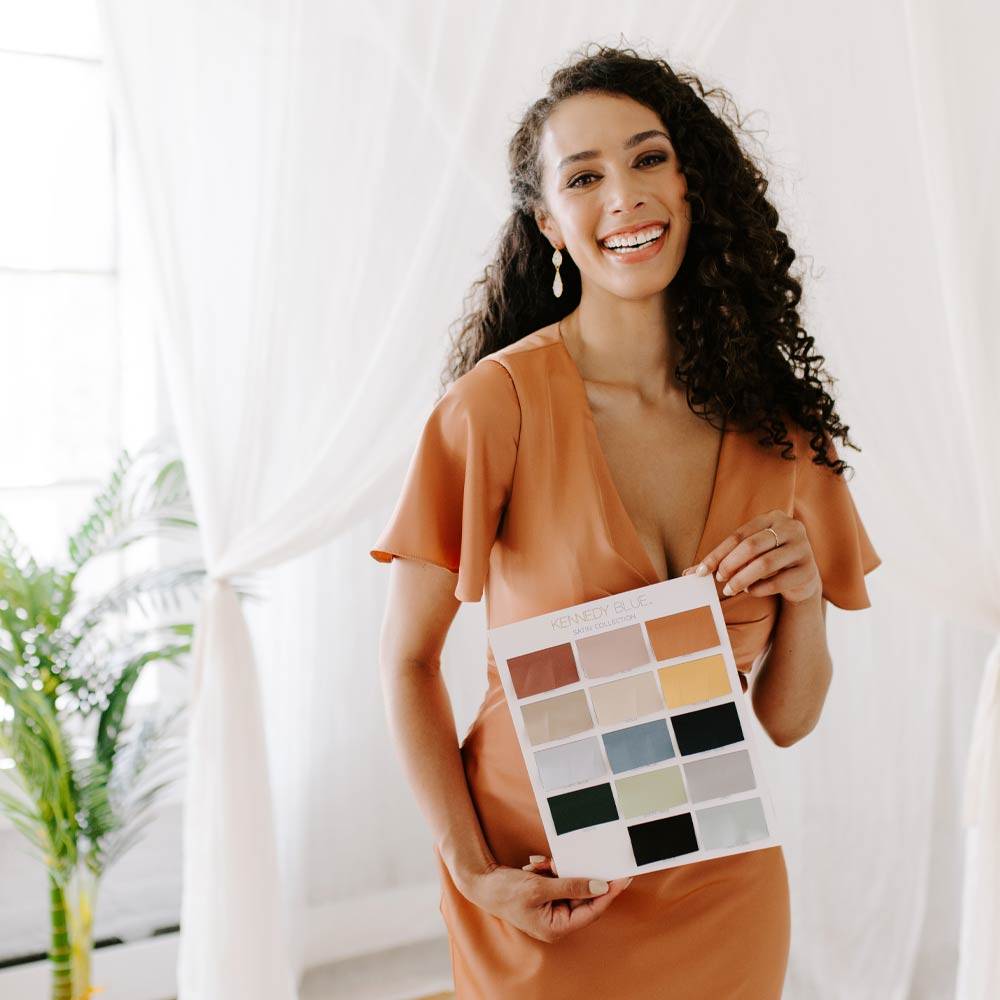 *Please note that our advice for wedding dress shopping is geared specifically toward the Wedding Shoppe customer. Every bridal shop is different, so policies may vary from business to business.
---